Asha is a non-profit organization that is dedicated to bringing about socio-economic change in India primarily through education. We pride ourselves on being an action group that keeps the administrative expenses to 3% and disburses 97% of donations to our partner groups in India.
Seattle chapter of Asha, formed in December 1994, actively supports development initiatives in health care and livelihood, care for people with special needs, and gender issues in addition to education related projects. We look forward to your support in realizing our mission.
Join us for chapter meetings
Please check our meetings page for up-to-date meeting dates and location information.
Join our Google group to get chapter updates
Please fill in this volunteer form and reach out to us at
seattle.volunteerrelations@ashanet.org
Stay in touch through social media
To keep up with latest events around our chapter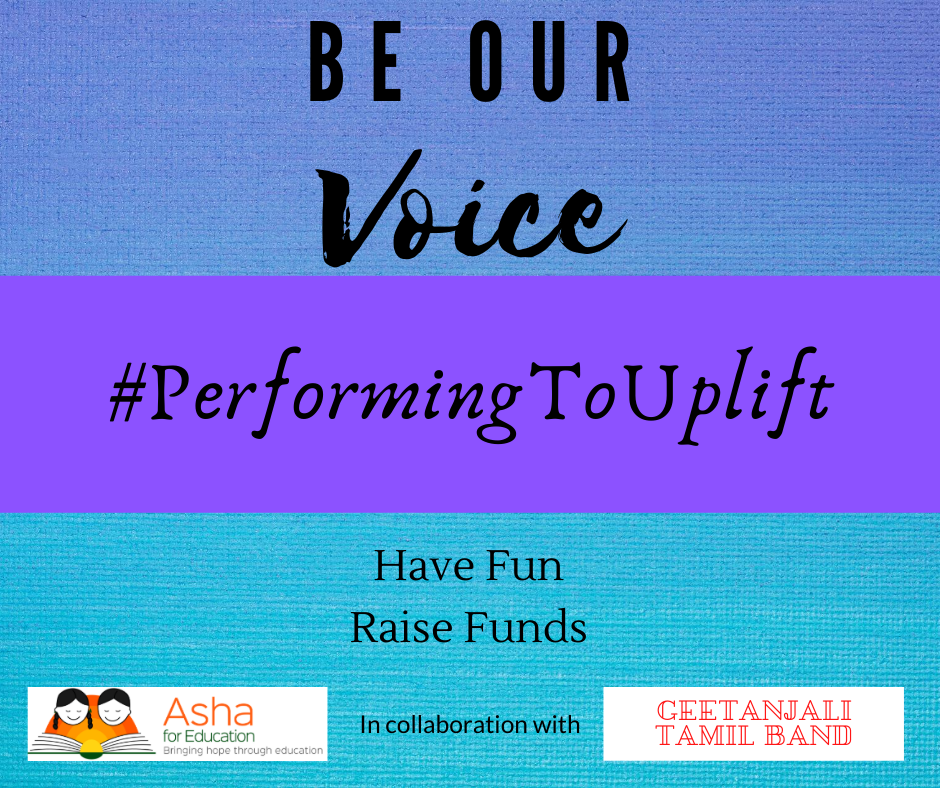 Performing To Uplift
Contest Ends Nov 20th
Share your musical talents by performing virtually with Geetanjali TamilBand, while raising funds for Asha!
Find details and performances on our Facebook event
Donate to the event
#PerformingToUplift #AshaForEducation