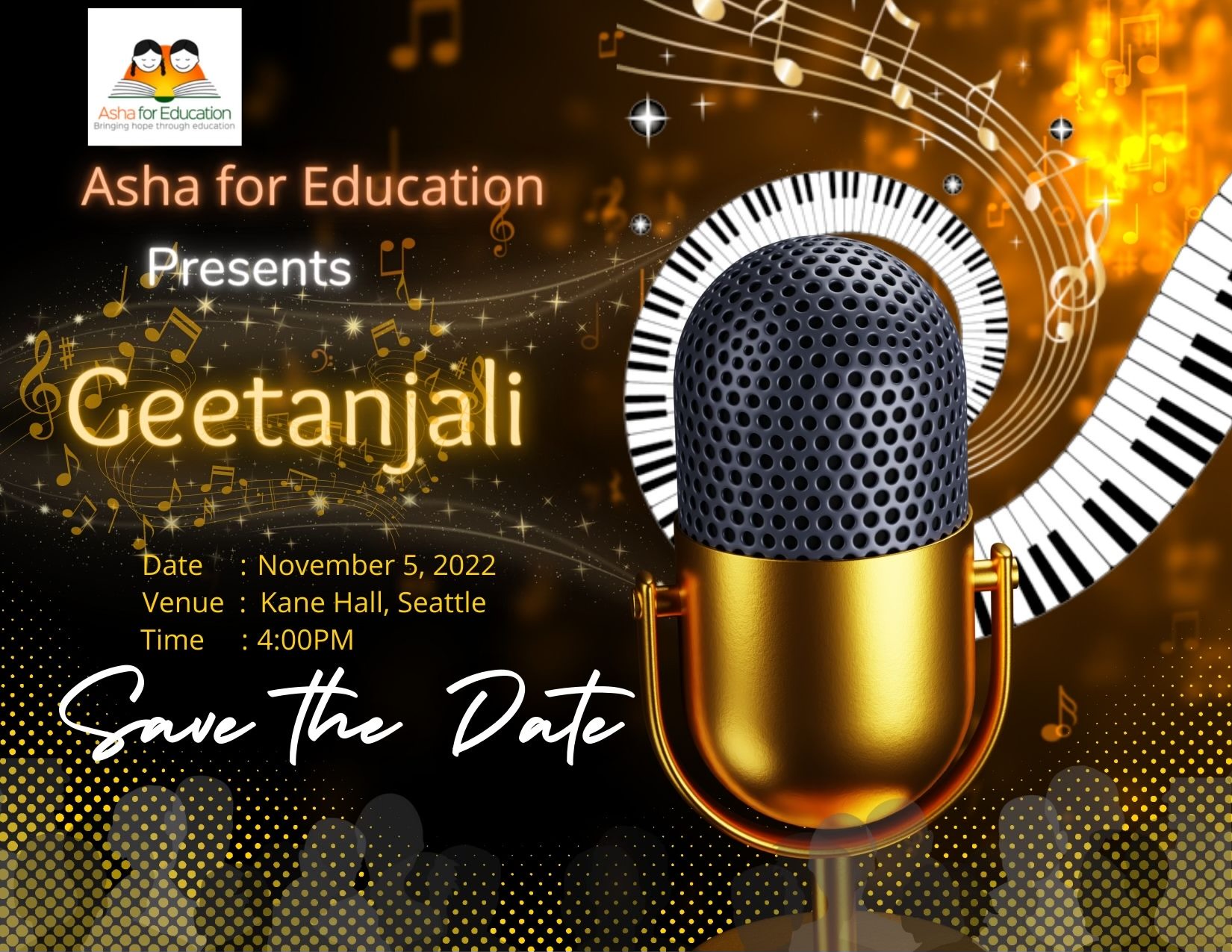 Saturday November 5, 4PM @ Kane Hall
Early bird tickets are available now for a limited time!
Geetanjali, the largest Tamil Music concert in the Puget Sound, is returning for the first time in 3 years! Featuring performers from Geetanjali Tamil Band, the concert is organized by and supports Asha Seattle.
Come listen to music for a good cause!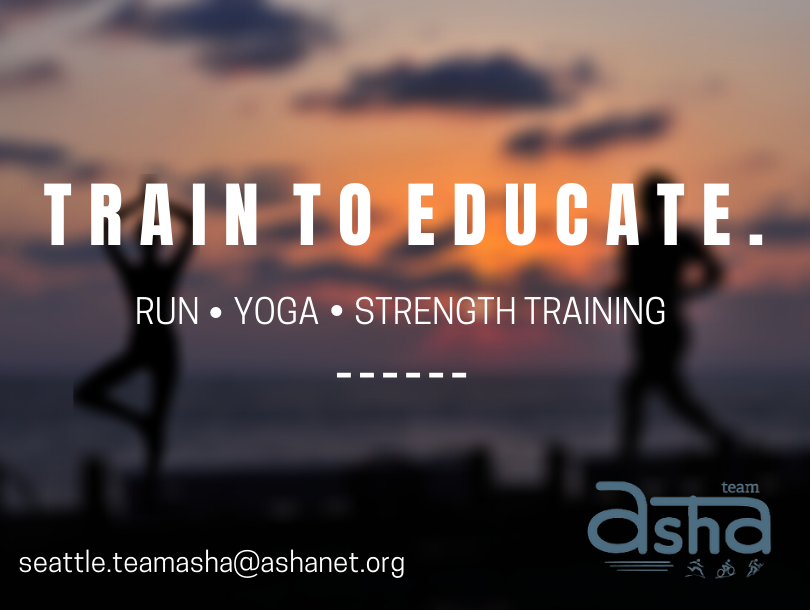 Join Team Asha's Running, Yoga, & Strength training program to help you achieve your fitness goals, while supporting the education of underprivileged children in India!