Climb With Asha | Train. Educate. Empower. 
---
Thank you everyone who was able to attend the 2023 Information Session to learn about our program, the climbs and hikes we offer, and to truly transform yourself and achieve your goals.
This year, in addition to our WA mountains and mountaineering experiences, we will also offer a non-snow track. Final set of programs will depend on enough climber interest and volunteer availability, which will be determined after the information session and prior to sign ups.
Snow Climbs: WA volcanoes (Mount Rainier, Mount Baker, Mount Adams, Mount Saint Helens, Glacier Peak), WA – Mount Olympus, CA – Mount Shasta, OR – Mount Hood
Non-Snow Options: Grand Canyon Rim to Rim, Everest Base Camp
Check out all the dates, costs and sign up process; for all the climbs offered this year: https://tinyurl.com/Asha2023Registration
If you are interested in evaluation for Mount Whitney, The Grand Canyon and Mount Rainier, please fill this form out and we will share more information about the evaluation hike: https://tinyurl.com/Asha2023EvaluationHikes
If for any reason, you cannot attend the evaluation hike, please reach out to seattle.climbing@ashanet.org and we can find alternate options. Please don't consider this evaluation as pass or fail. This is about knowing your baseline and finding next steps for you.
Lastly, there are discounts for signing up for multiple mountains with us. Please reach out to seattle.climbing@ashanet.org with the information on which climbs you are interested in and we can figure out the cost and fundraising commitment for you based on climbs you are interested in.
I hope you are as excited about 2023 as our team is to offer the training for these mountains, getting ourselves fitter while making the world a better place for underprivileged children who will get the proceeds from your fundraising.
Looking forward to having you on the team!
---
We have heard from our community that they have already signed up with other outfitters for their final climb, but want a group to train with. In 2023, we are introducing the "Train with Asha" program where you can join us for the training hikes, and all the other goodness of the mid week sessions and volunteer support. The cost covers our expenses for insurance, group gear etc. Snow program also includes a snow-skills class. The fundraising is what you commit to as part of your training with us. See 2023 Climb Details / Train with Asha for cost, fundraising commitments and how to register.
---
2023 Climb Details
Snow Climbs – Outside Washington (in US) – California and Oregon Climbs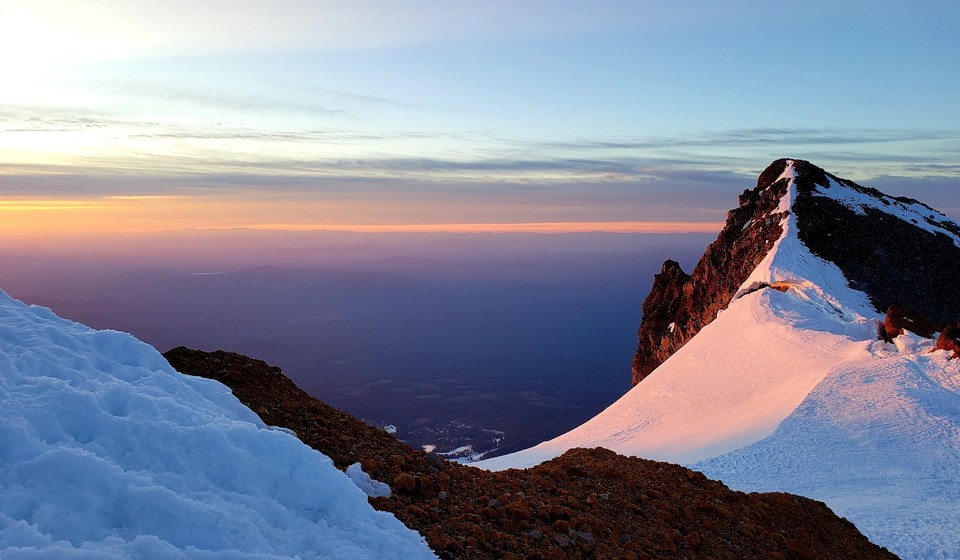 Mt. Shasta is a beautiful volcano in the Cascade Range of northern California. It is the second highest peak in the Cascades, after Mount Rainier. 
Elevation: 14,179 feet 
Number of days on a trip: 2 days 
Routes used: Alpine Style via Avalanche Gulch route which starts at Bunny Flat trail and then proceeds up the mountain to the Summit. This 2 days climb only includes a skills briefing during the climb.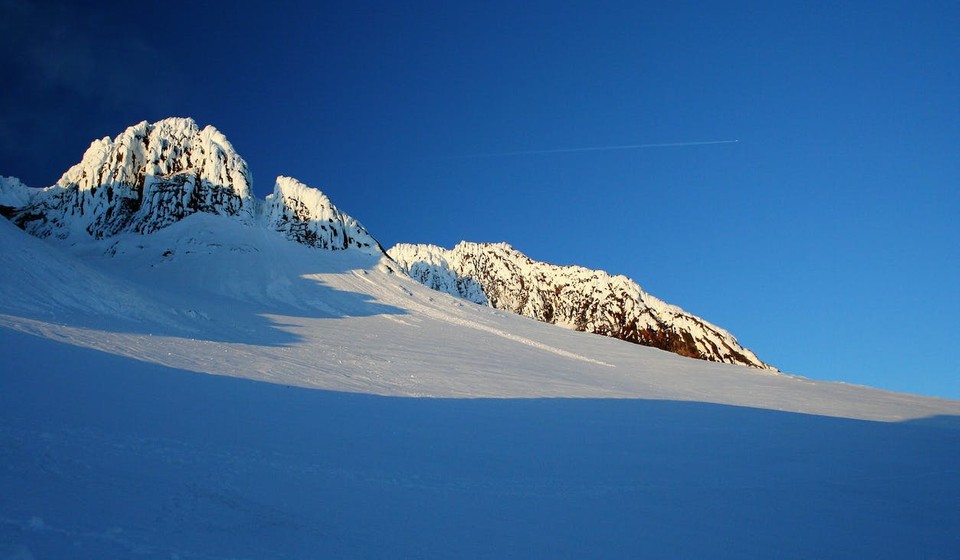 Mt. Hood is the tallest mountain in Oregon and the world's second most climbed mountain. It is a beautiful glaciated mountain, situated about 50 miles east-southeast of Portland. The mountain has many snow fields and glaciers at 7,000 ft and above and it is a winter wonderland up there year round.
Elevation: 11,249 feet 
Number of days on a trip: 2 days 
Routes used: South side approach. You will be taking the snowcat up to 8,000ft before going on foot for the summit push.
Non-Snow Climbs – in US (Washington & California)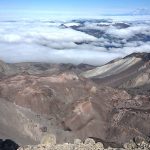 The hike to the summit of Mt St Helens in the summer is strenuous, but requires no technical climbing skills when snow is not present. We start at the Climbers' Bivouac trailhead, on the Ptarmigan Trail which passes through forest and open meadows to the Loowit trail. The trail then ascends to Monitor Ridge through boulder fields, and finally through ash and small rocks to the crater rim.
Elevation: 8, 365 ft
Number of days on a trip: 1 day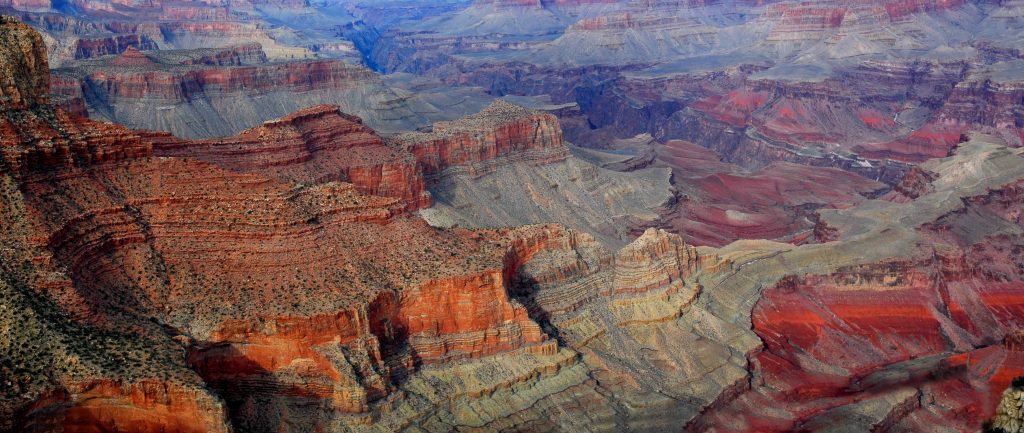 "There's no question about it, the rim-to-rim hike in Grand Canyon National Park is a classic bucket list adventure. But it's no stroll through the park, that's for sure. Being unprepared can have catastrophic results. However, when you've trained properly, have the right gear and know what to expect, it can be one of the most memorable experiences of your life."
– National Park Foundation
There are two ways to do a rim to rim hike. South to North Rim is 21 mi long with 6400 ft of ascent via the South Kaibab to North Kaibab Trail, while North to South is 24 mi long with 5150 ft of ascent via the North Kaibab to Bright Angel trail.
Number of days on a trip: 3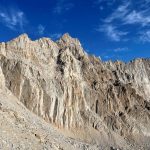 Mt Whitney is the tallest mountain in California and the tallest peak in the Lower 48 States of the
United States.
Elevation: 14,505 feet
Number of days on a trip: 3-5 days
Summer Routes used: In the summer, the route is an out-and-back trail past rocky switchbacks, sheer cliffs, and flowing waterfalls to the summit of Mt. Whitney. The trail averages 550′ of elevation gain per mile and passes through Lone Pine Lake, Mirror Lake, and Consultation Lake, finally meeting an exposed, rocky field at the base of the infamous "99 switchbacks." After this, it joins the John Muir Trail where you follow the ridgeline to the summit. A very early start is recommended and effects of high altitude can become intense.
Snow and non-snow Climbs – International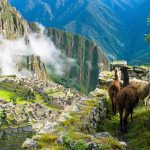 The classic Inca Trail trek to Machu Picchu is one of the most famous treks in South America, and for good reason. Mixing history, wildlife and spectacular scenery, this 9-day adventure covers sites that rank among the world's most impressive archaeological sites and natural wonders.
Highlights:
– The 42 km (26 miles) long classic Inca Trail via a circular route through various Andean environments, including cloud forest and alpine tundra.
– Exploring Andean biodiversity including orchids, foxes, cocks-of-the-rock (Peru's national bird), spectacled bears, deer, and many more species of flora and fauna.
– Impressive Inca ruins such as Wiñay Wayña and Phuyupatamarca.
– Mountaintop Inca citadel of Machu Picchu.
– Rainbow Mountain hike that was discovered for tourism only about 6 years ago!
Due to the altitude of this trip, it is highly recommended that you spend at least 2 days acclimatizing at higher altitudes. As such we start this trip with a day in the city a day of the Sacred Valley tour that you will acclimatize on during the first two days of your trip before you start trekking at higher altitudes.
Number of days on a trip: 9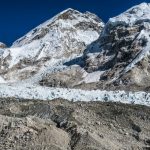 Trekking through the Himalayas is a spiritual experience. To be spiritual is to adapt to the nature to unite yourself with it. This trek offers a wonderful combination of culture, nature and landscape into an experience of a lifetime. But the rewards of this trek must be earned as it climbs over 20,000 feet and loses over 7,000 feet of elevation over 75+ miles over the course of the trek, at high altitudes.
Trip highlights:
– Trekking to the base of the world's tallest mountain.
– Taking in sweeping views some of world's tallest peaks like Lhotse, Nuptse, Pumori.
– Getting a close look at the Khumbu Glacier, world's highest glacier.
– Opportunity to trek up to Kalapathar, one of the most beautiful viewpoints in the region
with views of 8000 meter peaks like Mt. Everest, Lhotse, Nuptse, Makalu, Cho-Oyu.
– A visit to one of the oldest and biggest Buddhist monasteries, Tengboche monastery.
– Spending a day at Namche Bazar, the Sherpa capital.
– Experiencing the local culture and cuisine at the tea houses along your trek.
– Coming close to local wildlife and domesticated animals like Yaks
– Exploring Kathmandu, the capital city of Nepal, which is a world heritage site.
---
Notes on costs:
If you sign up for multiple snow climbs, one of the cost components is snow skills, and you will have to pay that only once (one snow skills session costs $125)
If you are planning to sign up for multiple mountains/hikes, contact seattle.climbing@ashanet.org to discuss if we can discount the total fundraising amount
The costs above do not include climbing/hiking gear you'd need to acquire (purchase/rent), meals, travel and tips/gratuities to guides on the final climb/hike.
---
FAQ
---
Climb for Asha started with a bunch of friends affiliated with Asha who also wanted to climb Mt. Rainier. In 2010, it was an informal climb supported by volunteers who in addition to being Asha affiliates had experience and knowledge of mountaineering supporting their friends, new to the mountains but all with the same objective of fundraising for Asha. The 2010 & 2011 climbs did not have a fundraising goal or a volunteer-led training component. In 2012, it became an official Asha fundraiser supported by volunteers to lead weekend training hikes & preparatory climbs. It was open to everyone with a commitment from each participant to raise at least a nominal amount of money for Asha projects. Every year, some of the climbers from previous year return to volunteer as leads for the climbing program. Just like Asha, this is a volunteer-led program. Since its inception, the program has grown, we've had a new set of dedicated volunteers carry it forward with fresh new ideas and contributions to improve the process. But our mandate has remained the same: to raise funds for Asha for Education. In addition to organizing training hikes every weekend, helping climbers with fundraising, organizing climbs to St. Helens & Mt. Adams, the leads conduct training hikes for volunteers to refresh our skills before the Asha season begins. Many of them are also involved with the Mountaineers club.
---
---