---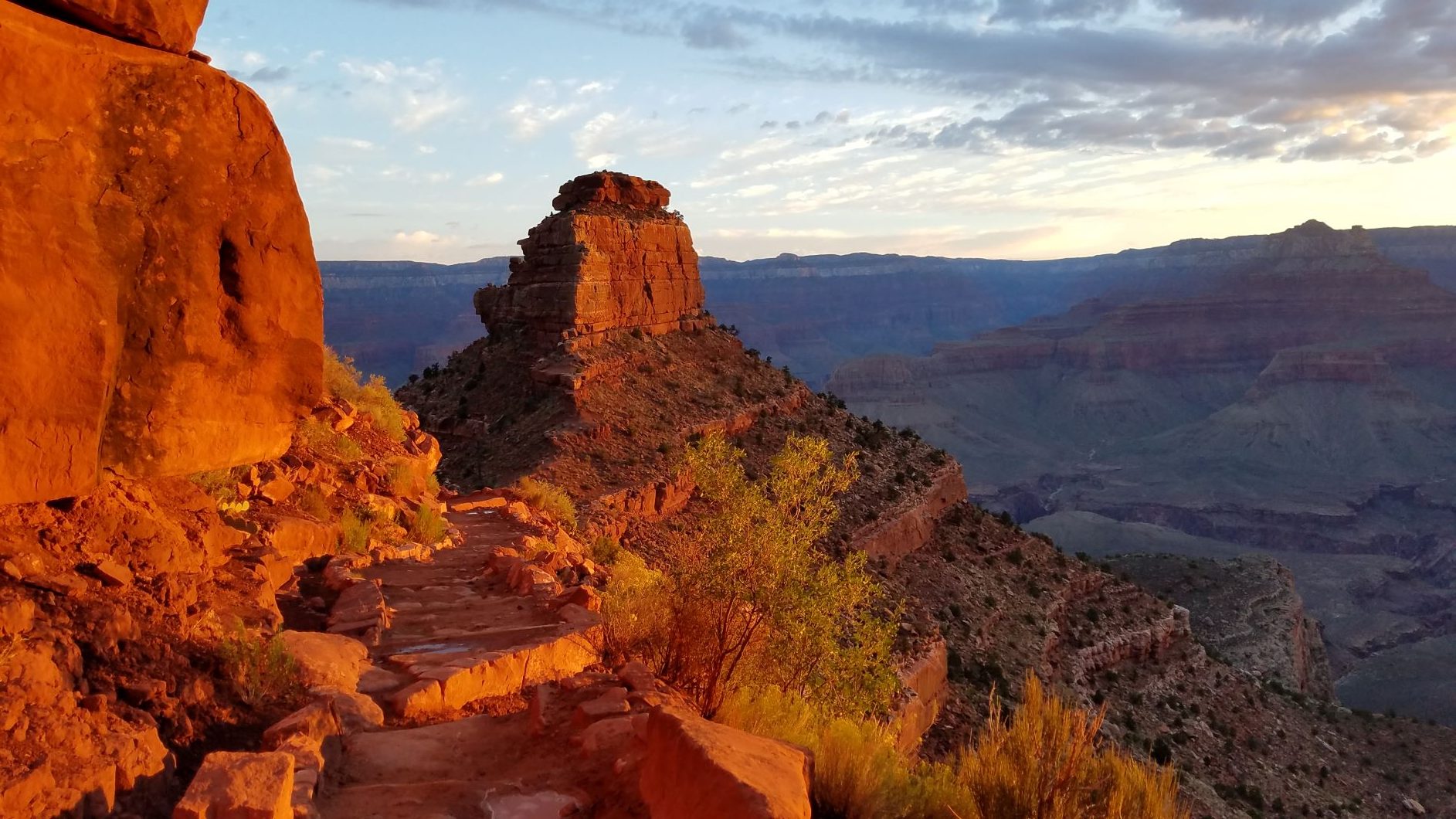 "There's no question about it, the rim-to-rim hike in Grand Canyon National Park is a classic bucket list adventure. But it's no stroll through the park, that's for sure. Being unprepared can have catastrophic results. However, when you've trained properly, have the right gear and know what to expect, it can be one of the most memorable experiences of your life."
– National Park Foundation
Day 1:

Leave Seattle for Phoenix or Las Vegas
Fly, Drive and Arrive at South Rim by noon
Take the shuttle to North Rim
Sleep in Cabins at North Rim

Day 2:

Start from North Kaibab TH by 4:30 am
Get to Phantom Ranch, rest, eat, recover
Get to Bright Angel TH by 7 pm

Celebrate and rest
Day 3:

Drive and fly back to Seattle
Application Cost: $400
Fundraising Goal: $600(1)
Skill/Fitness Needs: High Endurance(2)
(1) In case the registered participant cannot attend this objective hike, s/he shall pledge to raise a minimum of $600. This will be waived for documented medical emergencies only. No exceptions.
(2) The participant/athlete should commit to train and be ready for a 23 mile long day at a pace of 2 mph with a gain of 5000 feet in a day and recover from it.
Includes third party liability insurance costs
Includes guidance on gear, packing, trip briefing and off the trail coaching on strength and cardio workouts
Does not include the cost of shuttle service from South Rim to North Rim or vice-versa in emergency.
Does not include insurance for evacuation
Does not include personal gear such as but not limited to clothing, shoes, sleeping pad and bag
Does not include airfare to and from home base and transportation to and from airport at both ends. Participants to arrange for car rentals at their own expense.
Purchases at the Phantom Ranch are at your own expense.
Hike Leads are volunteers and pay their own travel cost. They are not paid for this service to lead such a trip in Grand Canyon.
Does not include the cost of lodging at either of the rims, car rental, shuttle service between rims, or airfare.